I prayed for this day, for someone to take an interest in our history in Holyoke. – Holyoke community member
It's easy to forget that history is always being written. We tend to believe the past is the past: it's unchanging and, especially at this point, well documented.
But that isn't case. There is much original research still to be done, many untold stories to tell. That's why we offer Local History Grants, to support small organizations in working with their historical collections, and why, in 2017, Mass Humanities funded Wistariahurst Museum for a project uncovering the history of the black community in Holyoke.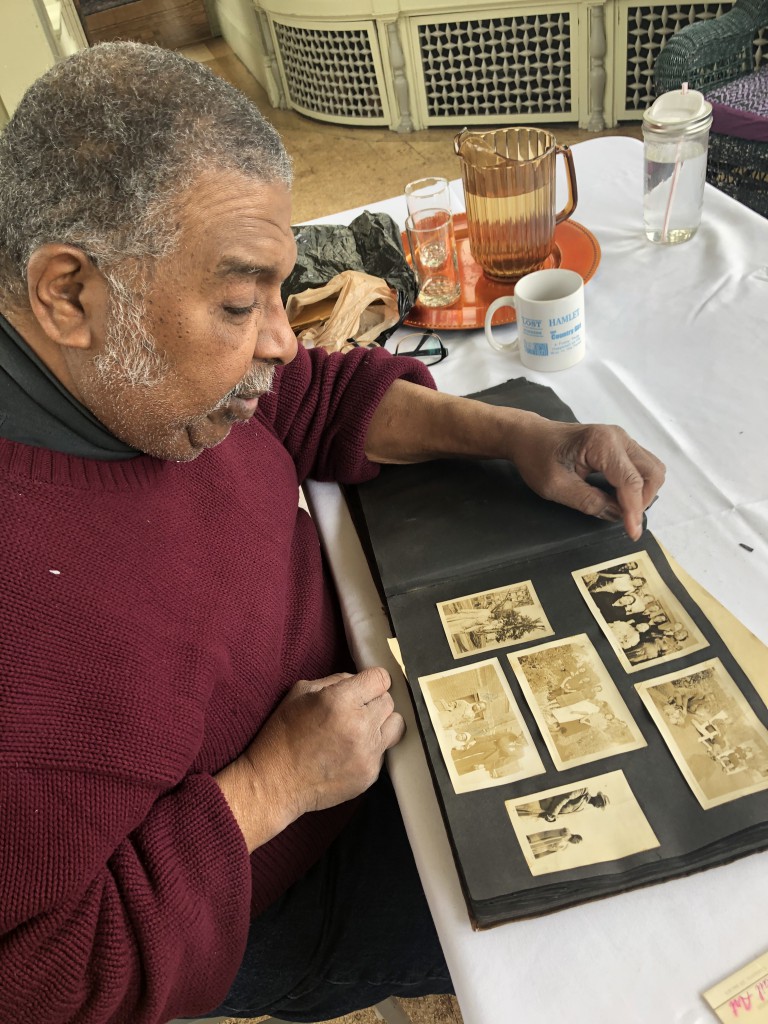 It's a story waiting to be told. The striking absence of African-Americans from the archival records in Holyoke, and the degree of neglect of the topic among scholars, made the project a crucial investment in the history of western Massachusetts. Led by scholar Erika Slocumb, the goal of the project was to uncover the problems, joys, pain, and struggles black people in Holyoke faced in their daily lives from the 18th century to the present. The experiences of black community members in Holyoke connect to national themes, from Civil Rights activism to school integration, red-lining, white flight, and the post-industrial economy.
Slocumb and volunteers initially worked with materials from the Wistariahurst Archive, the Holyoke History Room at the Holyoke Public Library and the UMass Special Collections and University Archives. But they were disappointed in just how little material was present and preserved, how little significant documentation had been collected.
As a result, Slocumb went out into the community, met people, generated trust, and began building a history sourced from people's attics, scrapbooks and memories.
The community response was extremely enthusiastic; according to Slocumb, "The greatest part about this project has been the response I received from the community." The project inspired people because of its potential to tell previously unknown stories, bring forth and capture old memories, and add something entirely new to the historical record.
That energy led to a desire to see the project to continue, which it is: in 2019, Mass Humanities awarded Wistariahurst a project grant ($14,500) for a much larger effort consisting of oral history interviews, transcription, and the creation of a gallery exhibit at Wistariahurst, which will go live in 2020.
Mass Humanities support
Historic Holyoke at Wistariahurst was awarded a $2,000 Research Inventory Grant for "Black Holyoke: Uncovering the History of Black Peoples in Holyoke, MA," for the inventory and scanning of Wistariahurst Museum's Holyoke and Carlos Vegas/Latino History Collections in order to provide a searchable documentation of Holyoke's black populations.
Historic Holyoke at Wistariahurst was awarded a $14,500 Project Grant for "Black Holyoke Oral History Project" for oral history collection, transcription, and the creation of a gallery exhibit examining the lives and experiences of Black residents of Holyoke from the second half of the 20th century through the present.