Mass Humanities awards $202,634 to organizations around Massachusetts.
The board of directors of Mass Humanities approved 18 projects at its March 2020 board meeting. Funded projects include documentaries, youth engagement, workshops, and lecture series on topics including Native perspectives, stories of domestic workers and immigrants, and social movements.
 "These projects were approved just as the COVID-19 pandemic forced many non-profits to shutdown," said Brian Boyles, Executive Director of Mass Humanities. "The grantees and their ideas are more proof that we'll need the humanities for an inclusive, successful recovery from this crisis."
The grants are part of more than $700,000 awarded in 2020 by Mass Humanities. Funding is made possible by the National Endowment for the Humanities, Mass Cultural Council, and private supporters. Click here to view a list of past grants.
See below for a full list of projects funded.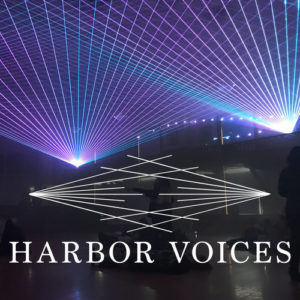 Northeast
$15,000 to Harbor Voices in Hamilton for "Our Voices, Our Place: Immigration Storytelling in the City of Lynn", an extensive audience engagement project to bring Lynn residents together to narrate their families' immigration stories and to use those stories to create an audio documentary and supporting laser show, with further events to inspire deeper reflection on the immigrant experience.
Metrowest Boston
$15,000 to Communities for Restorative Justice in Concord for "Voices of Reentry: Community Conversations about Healing the Harm of Mass Incarceration", a project that empowers recently incarcerated persons to tell their stories and engage the public in conversation about the challenges of life after prison.
$2,705 to Historic Newton for "Making Change: Abolition, Activism, and Social Justice from the 19th Century to Today", a film and discussion series on social movements and justice over the past two centuries.
Southeast
$10,000 to Forbes House Museum in Milton for "It's Just Business: The Roots and Consequences of the Opium Trade between China and the United States", to research and design an exhibit connecting the Forbes family's wealth derived from opium trading with contemporary debates about the opioid epidemic.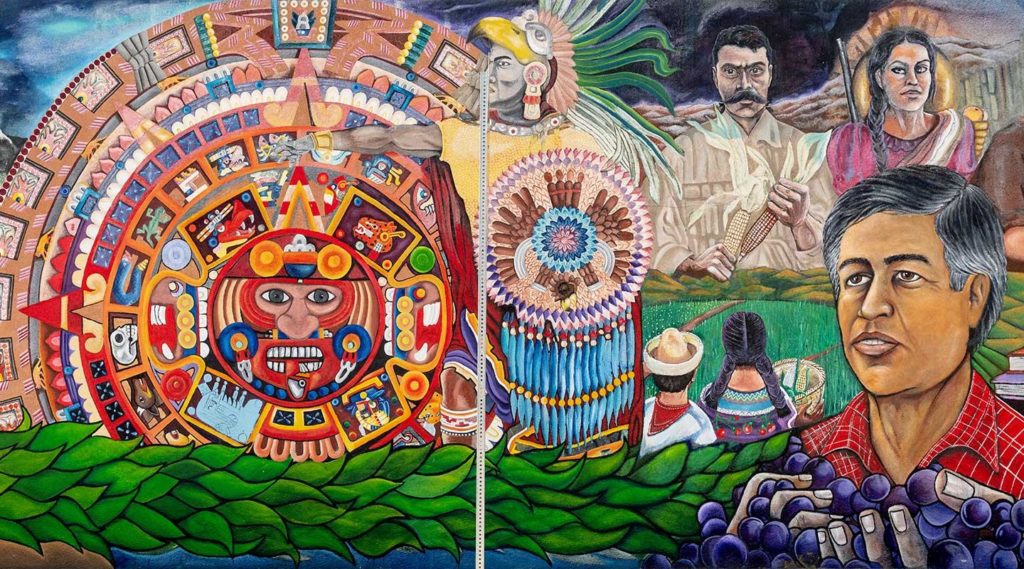 Boston
$15,000 to American Repertory Theater in Cambridge, for "Self-Evident: Finding Ourselves in the Declaration of Independence", community readings and a podcast series on the meaning of the Declaration of Independence to audiences today.
$5,300 to Gibson Society, Inc., in Boston, for "Women at Work: The World of 'Domestics' in Victorian Boston", a new guided house tour and supporting exhibit panels to tell the story of the domestic workers who lived at the house over its 100 years of occupancy.
$10,000 to USS Constitution Museum in Boston for "Enslaved People and Cultivation of Timber Used in Construction of the USS Constitution" to research, analyze and interpret the history of enslaved laborers who harvested live oak for the construction of the USS Constitution.
$9,855 to Lesley University in Cambridge, for "Centering Latinx Studies Pedagogy in Humanities Classrooms" through workshops with Lawrence high school teachers who want to bring Latinx history, art, culture and pedagogy into their humanities classrooms.
$15,000 to Boston Upstander Academy, Center for Independent Documentary, fora week-long educator workshop on teaching histories of genocide and survival, with an emphasis on Native perspectives.
$10,000 to Central Square Theater in Cambridge, for "Act Up and Vote! Festival – Central Conversation and Reflection Workshop." Funding supports outreach, panel discussions, and training of youth to lead reflection workshops that follow a youth-generated play about voting.
Cape & Cape Islands
$10,000 to the Wellfleet Historical Society & Museum for research on their collection of Native American artifacts to prepare for a permanent exhibition on Native American history and culture in Wellfleet before 1620, and to pilot a mini-exhibit and produce programming this summer on the same subject.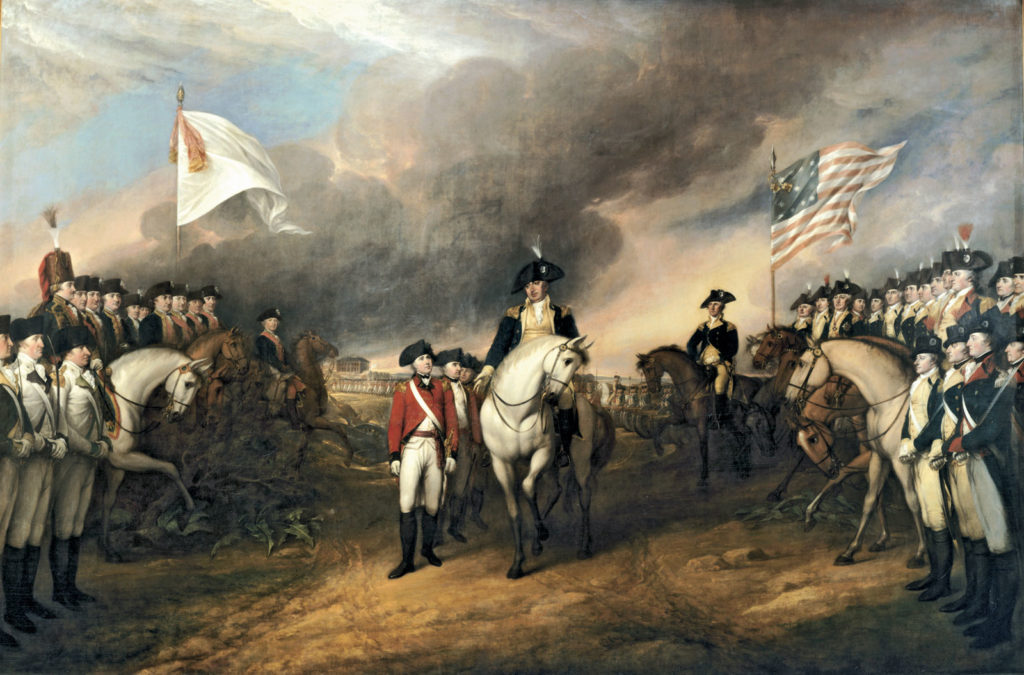 Western Massachusetts
$11,250 to Amherst Media for "A House Built by Hope: A Story of Compassion, Resilience and Religious Freedom", a project to distribute a short documentary and create a second short film aimed at high schools and focused on how people helped each other during and after the holocaust.
$9,988 to Smithsonian Affiliations/Smithsonian Institution for "Sparking Innovation through the Humanities" for Springfield 1st graders to create a take-home story and activity booklet on invention as a creative process and as local history, with teacher training to use in the classroom for all of Springfield's first graders when they take a field trip to the Springfield Museums.
$9,040 to the Pioneer Valley History Network in Belchertown for "Revolution Happened Here: Our Towns in the American Revolution" to collaborate with local historical societies on a website highlighting items in their collections that reveal diverse, on-the-ground stories of the American Revolution in the Connecticut River Valley.
$13,706 to the Karuna Center for Peacebuilding in Amherst for "Erasure and Restoration: An Exploration of Past and Present in the 'Kwinitekw' River Valley's Indigenous Communities", a community dialog and lecture series on the past, present, and future of Indigenous communities in the Valley.
$10,790 to Poetry Beyond Walls, Hampden County Sherriff's Department in Ludlow, to support weekly classes on poetry for male inmates preparing to reenter society. Participants will discuss poems and write their own, becoming well-versed in a literary form that will complement their work on how to deal with common uncertainties about reentrance.
$15,000 to University of Massachusetts, Amherst for "Question Everything: A Summer Philosophy Program", a free, two-week summer residential program 14 underserved high school students from Holyoke and Springfield, using philosophy to think through the theme of identity and diversity.
$15,000 to Insight Productions, Marlboro, VT- with a focus on the 5 Colleges for "Something to Talk About: Five Schools Speak Out about Free Speech", a pre-production film project to create an 8-10 minute trailer for a feature documentary about free speech on college campuses today.
On June 18 Mass Humanities hosts a screening of Exile and Community: The Life of Carola Domar. The screening begins at 7:30pm and will be followed by a discussion and Q&A with the filmmaker, Susan Rieder, and Domar's two adult daughters, Erica Banderob and Alice Domar.
Carola Domar escaped Nazi Germany in her teens and came to the States on her own. In this documentary film, she and her daughter tell the story of her persistent search for community, which she ultimately found in a New England town outside Boston. A high spirited, resourceful person, Domar yearned as a young Jew for the social acceptance and German identity she once took for granted. Domar's story is all the more remarkable for the spirit of forgiveness with which she ultimately came to terms with her past and reconnected with her former homeland. Her story of exile and community has particular relevance in the context of current mass migration and antisemitism. This film is conceived as an educational tool for young people.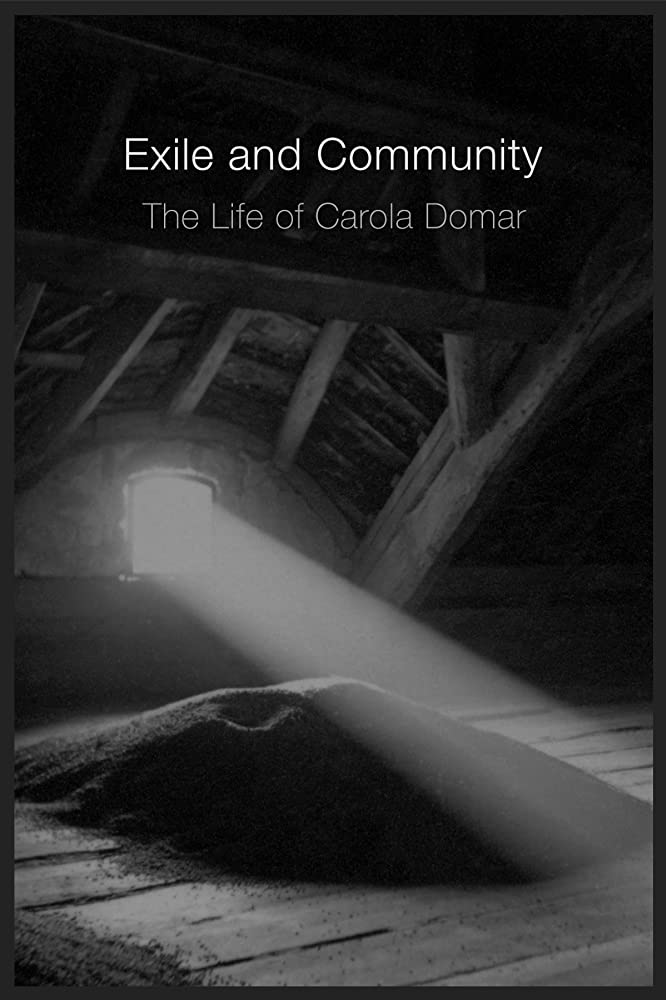 Susan Rieder came across Carola's account when researching Concord, MA residents who had experienced World War II and knew it would be a great story to tell in film. With the subject matter still so incredibly important and because Carola was a wonderful subject-forthright and compelling- she knew she had to tell this story.
It was easier for me to travel across the whole country and claim my partner John's body than it was for Michael Brown's mother to cross a few feet of pavement in Ferguson, Missouri.
John was killed in a car crash in Montana while I was home in Massachusetts. We are not sure when it happened. Was it late at night or early in the foggy morning? The car went off the road and into an irrigation ditch. It came to a halt upside down in the water, partially obscured by a tree. Much later in the day, someone noticed something odd and called the police.
A local police officer and a State Highway patrol officer responded. They saw John's body suspended in the water. You don't survive long in the water so they must have suspected he was dead, but still they jumped into the ditch, into the muddy November water filled with broken glass and twisted metal to free him from the car.
They brought his body to the bank, called an ambulance, and began trying to identify who he was. Identification was hard because John's wallet must have fallen out into the water. The crash force must also have knocked off the silver bracelets that he wore. The police officer who finally called me was doing a delicate dance between fully confirming John's identity and figuring out my relationship to him. I started sobbing when he said, "He didn't make it." I apologized asking him to repeat what he has said a number of times. He said, "It's OK. You're doing fine."
He was reassuring as he kept asking questions to confirm John's identity. I asked about the bracelets and he didn't remember seeing them. He must have said something about comparing a picture taken of John at the crash site to the license picture on file at the Montana DMV. I said, "I want to see the pictures you took." "Oh, no," he replied in a quiet tone. He let the O out slowly. He was protecting me. I'd see John soon enough.
As soon as the police realized that John and I were partners – though not legally married – all the people and institutions I came into contact with acted compassionately and helpfully to bring me to him – possibly even bending the rules a bit to bring us together. I remember the director of the funeral home to which his body was transferred talking about "receiving John's body" and waiting for me to arrive.
That was what I needed because I can not tell where this urge, this longing, this desperation comes from – it must be deep in the human psyche – but I wanted his body. I knew he was dead but I had to be with his body: to see him; to pray over him; to touch him, no matter how cold; to press my forehead on his chest and let tears and snot and pain come out of me.
Lesley McSpadden is Michael Brown's mother. Our experiences of the death of our loved ones are worlds apart. I imagine that you have heard about Michael Brown, the unarmed African-American teenager killed by a police officer on August 9th in Ferguson, MO. If you don't already know it: yes, I am white.
Lesley McSpadden and other members of his family were nearby when Michael was shot six times in the middle of the afternoon. In fact, there were many people near by and some of them immediately began recording what happened on cell phone cameras. This is what they saw and shared:
The police officer did not try to resuscitate Michael Brown. He seems not to have even checked to see if there was a pulse or possibility that the teenager was alive.
The body lay in the street uncovered. Michael Brown's blood spread out over the street. This is such a disturbing image that mainstream media warns watchers about the graphic nature of what they will see or even blurs out the image. This is the scene that Michael's family came upon.
Michael Brown's uncle seems to be the first family member to have arrived. In a video, he is a large man in blue who comes toward the body and is about to bend down to touch his nephew. A police officer runs toward him and pushes him away and back behind police tape. The police offer seems to be yelling at him, seems agitated.
I don't know when Lesley McSpadden arrived. Did she see her child's body fallen in the street, face pressed to the pavement, blood in a long streak? Or was she there after they finally put a white sheet over the body? Even with the sheet, her child's feet and blood were visible. A neighbor describes her interaction with the police. She said, "Why y'all got my son out in the street?" A police officer responded, "You can't see your son. You need to calm yourself down."
About four hours after he died, Michael Brown's body was loaded into a dark vehicle covered in a blue tarp.
Fourteen days after she saw – but could not touch – her son's body on the pavement, Lesley McSpadden finally was able to be with him and say good-bye on the day before his funeral.
I so sadly see my experience and Lesley McSpadden's experience as parallel opposites. In each instance where I was offered comfort and protection, she was shown coldness and distain. I so sadly see the treatment of John's body and Michael's body as parallel opposites. John's body was offered respect. Michael's body was not.
How we treat the bodies of our dead is important. Our oldest wisdom tales teach us to respect the body even when the breath of life has left it. The Egyptian Goddess Isis searched for the body of her beloved Osiris, not once but twice. The second time, when Osiris' body is chopped into 14 pieces, Isis invents mummification and rituals for dead that are important for soul of the deceased and for the healing of those left behind. Antigone from Greek myth defies the laws of the king to bury her brother – despite his seeming betrayal of his city – with proper ritual rather than leave him to the elements. She is compelled to this action in answer to a divine law higher than the king's. Christianity stresses the importance of preserving the body so that it can be resurrected when Christ returns. Traditionally, a funeral is held within days of the death.
What happened to Michael Brown's body was a profound failure: of institutions and systems meant to serve, of the human heart's ability to feel compassion and see itself in the suffering of others. Yes, I am talking about racism and classism and compassion all together. There is so much data on how race creates inequality in the United States and how white people benefit from it that I know we aren't stuck here because we need more information. We don't need more information; we need to admit how that information plays outs in our lives and be with the uncomfortable feelings that arise.
So feel what you feel as you hear about how Lesley McSpadden was treated. If you can bare it, go look for some of the unedited video of Michael Brown's body in the street and feel what comes up as you look at it. If it's your way, pray, if that is not your way you can still cry out, perhaps for the soul of Michael Brown, for the comfort of his family, for forgiveness of us all, for the strength to be part of making things right. We will need action as well as prayer. But first let your heart crack open.
The community of Ferguson has let its heart crack open. Immediately people were saying, "This isn't right." They gathered. They were in shock. They were angry. They have been called protestors, at best, peaceful protestors. I think of them grieving. They have had to push through so much to do this grieving. They've had to walk through tear gas and face loaded assault rifles. I thank them for this that they have done at such cost, for the honoring of Michael Brown and his family; for the ancient work of mourning the dead they are doing, for the service they are performing for the whole nation to open the door for us to move toward wholeness.
My grief is a private grief, but our grief for Michael Brown is a collective grief. He belongs to all of us. The people of Ferguson are our neighbors. When someone dies in your neighborhood, you offer support. It can be so here.
None of us wants the terrible things that cause grief to have happened, but I've been surprised to find that grief is a privilege that opens us up to that which is greater than ourselves. After the roller coaster of emotion when we are crazed or numb, being supported to go through grief can actually enlarge us. Beliefs fall apart and something new takes their place. Today we may believe that we don't know what to do or that things can never change, but going through grief rather than ignoring it can unravel that. The impossible can be possible.

In a previous post I discussed how the work of 20th century middlebrow writers is in danger of being forgotten, but shouldn't be: they still have much to say to present-day readers. The first middlebrow writer waiting to be rediscovered is Edna Ferber (1885-1968), whose body of work includes Show Boat, Pulitzer Prize-winning So Big, and my topic of discussion here: the 1929 novel Cimarron.
                                                          —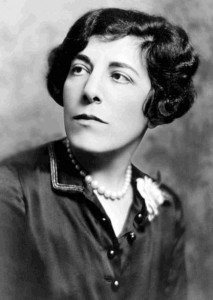 Cimarron begins in the late 1880s with an elegant dinner party at the Wichita home of Lewis and Felice Venable, "[unwilling emigres, war ruined…[t]ransplanted from Mississippi to Kansas more than two decades before." In spite of the family's post-Civil War decline, the Venables retain their cherished plantation manners and attitudes. As the narrative opens, members of this "vitiated family" are listening to their son-in-law, Yancey Cravat, describe his participation in the Oklahoma land rush. Yancey is a compelling speaker, but he neglects to mention that the Rush involved white settlers vying for land seized by the U.S. government from Native Americans. Nor does he mention that the displaced tribes are now relegated to bleak and barren reservations. Although Yancey often demonstrates compassion and sensitivity toward displaced minorities, here he speaks in the voice of the adventurer who forgets that his explorations can impinge on the rights of others.
Entranced by Yancey's tale, the dinner guests pay no attention to Isaiah, a young black servant perched "high above the table, and directly over it, on a narrow board suspended by rods from the lofty ceiling." Isaiah's job is to fan the family with a "shoefly of feathery asparagus ferns cut from the early garden." Although the Civil War is long over, neither the Venables (the association with "venerable" is deliberate) nor Isaiah seem to find anything "untoward in this remnant of Mississippi feudalism." Isaiah is situated within the greater family constellation but so far at its margins that the others can easily ignore his presence. But the youth isn't destined to remain on the periphery; as he leans "farther and farther forward, the better to hear and see all of the scene that was spread beneath him," he falls from his perch "directly into the midst of Felice Venable's white and virgin frosted silver cake." Isaiah, and with him the place of race and diversity in America, crashes directly into the center of Ferber's narrative.
Isaiah, and with him the place of race and diversity in America, crashes directly into the center of Ferber's narrative.
Isaiah stows away with Yancey and his wife Sabra when they leave Wichita for the Oklahoma territory, but never succeeds in becoming a full member of the frontier community. He's not alone in failing to enter so-called "normative" American society. Sol Levy, for example, is an Eastern-European Jewish immigrant who works first as a peddler throughout the territory and eventually opens a successful retail store in the new town of Osage. His challenge is to avoid threatening members of the local establishment with his "foreign" manners and religion. Dixie Lee, the town madam, is another outsider; like the Venables, she is a ruined Southern aristocrat who has been forced off her family's plantation. Her efforts to give up her way of life and settle into bourgeois society are thwarted by the sunbonnets, a group of sanctimonious townswomen who try to impose the "respectable" values of their former communities on their new frontier town. Other outsider characters include Native Americans and an outlaw known as The Kid, all of whom have been displaced by the federal government to make room for the settlers and who demonstrate resistance by refusing to conform.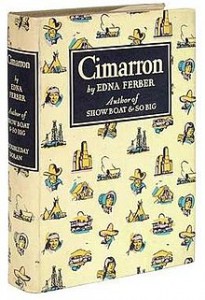 The contemporary reader will be taken aback by Ferber's stereotypical references to minority characters that serve as jarring notes in a novel so clearly intended to be sensitive to the position of outsiders in the American community. In recognizing Ferber's own colonialist attitudes—even as she is writing an anti-colonial narrative—we must keep in mind not only the era in which she was writing, but also the fact that she intended Cimarron as satire and expressed frustration that it was most often considered a straightforward Western narrative. And it is fascinating to see how Ferber, writing almost a century ago, deals with issues of race and ethnicity that we are still dealing with today. Through a series of subplots, Ferber sets forward different approaches to these issues, ranging from full assimilation of new immigrants and other outsider communities to a multiculturalism that accepts and incorporates ethnic diversity to an extreme nativist call for the "humane but effective" extermination of Native Americans and other minorities.
Ferber's own view of how the U.S. can best create a unified society out of its diverse populations is put forward in her description of Yancey and Sabra's complicated marriage and Yancey's belief that their mixed-race grandchildren represent the potential for the American future. Sabra and Yancey are different kinds of people, yet each represents a quintessential American type: Yancey is the open-minded adventurer who seeks out an infinite variety of peoples, cultures, and experiences, but who unconsciously betrays even the people he loves most; Sabra is the pragmatic and efficient leader who tends to rigidity and intolerance. The combination and recombination of their personalities throughout their marriage reflect Ferber's view of an American future that is imperfect but based on the acceptance of diversity.
Cimarron begins in the 1880s with an extended portrait of a "vitiated family" that refuses to let go of the past. It ends some forty years later in an oil field that symbolizes a future in which the U.S. will ruthlessly exploit its people and natural resources but also create one of the most forward-looking and dynamic societies of the twentieth century. The question of how best to create an equitable multicultural society is as relevant today as it was when the novel was first published and America's problems involving the fair and peaceful integration of all its people continue to resist simple solutions. But as Sol Levy, Ferber's sad-eyed Eastern European Jew, might put it, if we are not required to complete the work, neither are we permitted to refrain from it.
/pullquote
Through a new funding opportunity made possible by the CARES Act, Mass Humanities offers grants to support operating expenses at museums, libraries, archives and other nonprofit organizations across Massachusetts impacted by COVID-19. 
Updated: Mass Humanities closed the application period for CARES Act Grants on Friday, May 22, 11:59 pm.  Applications are currently under review.
The National Endowment for the Humanities (NEH) received $75 million from the $2 trillion Coronavirus Aid, Relief, and Economic Security (CARES) Act legislation passed by Congress and signed by President Trump on March 27, 2020. As the state affiliate of NEH, Mass Humanities will provide grants to support operating expenses for the most vulnerable institutions.
Mass Humanities will award grants ranging from $2,500 to $10,000. Eligible organizations will be evaluated on audiences served, budget size, the centrality of the humanities to their mission, and financial losses incurred by COVID-19. Priority will be given to geographic diversity and organizations with annual budgets of less than $300,000. 
Mass Humanities will begin accepting applications on May 4, 2020. A committee of the Mass Humanities board of directors will approve grants on a rolling basis until all funds are expended.
How to apply
DUNS Number requirement
NEH requires all applicants for CARES Act grants to provide a Data Universal Number System (DUNS) number at the time of application. If your organization does not have one, click here for instructions on how to register.
Questions?
Email us and our program officers will respond.
Additional resources from NEH
NEH is also accepting applications from organizations seeking support for at-risk humanities positions and projects that have been impacted by the coronavirus. Eligible organizations can apply to NEH for up to $300,000.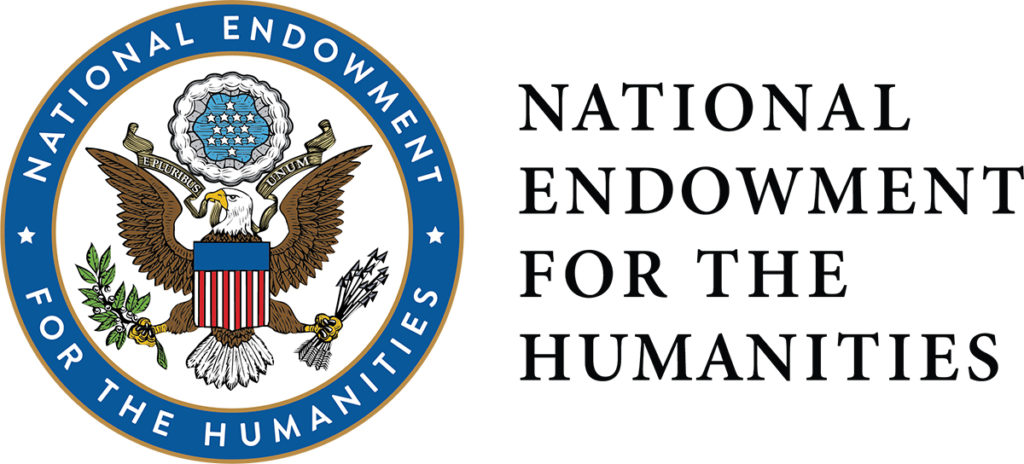 Our first episode of In Residence is a conversation between Executive Director Brian Boyles and Mass Humanities board member Dr. Emma Teng, professor at MIT. Emma discusses Taiwan and China and how the U.S. needs a better understanding of Asian American history in order to break the patterns of negative stereotypes directed at Asian Americans that have arisen from the coronavirus. She talks about historical patterns of discrimination and how we can learn from other countries in their response to the crises.
For the low-income adults enrolled in the Clemente Course in the Humanities, a college education has been on hold until this year, and it is now uncertain once again.
The COVID-19 pandemic is threatening to be yet another obstacle to success.
Like colleges and universities, the six Massachusetts Clemente Courses in Brockton, Dorchester, Holyoke, New Bedford, Springfield, and Worcester are moving their classes online.
But unlike most college students, this is a complicated matter for Clemente Course Scholars.
The Clemente Online Access Fund will go directly to purchase laptops and online access for Clemente Scholars. By contributing to the Fund, you will help ensure that the Scholars will be able to finish the yearlong program and earn 6 transferable college credits.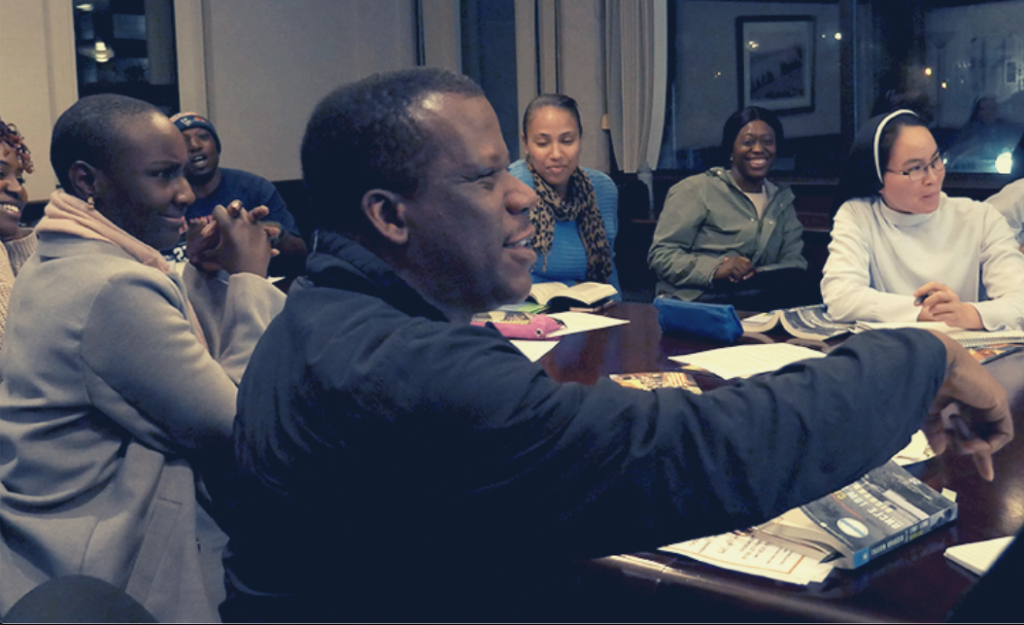 Double your gift: A generous donor has offered to match all donations through this appeal dollar-for-dollar up to a total of $25,000. 
Here's how your donation can help:
$2,050 provides full online access for 5 Clemente Scholars
$1,230 provides this for 3 Clemente Scholars
$290 provides a laptop for 1 Clemente Scholar
$120 provides internet access for 1 Clemente Scholar
Dorchester Clemente Scholar Judith Foster is sharing her story as an example. Judith has faced humbling setbacks over the course of her lifetime, but she perseveres (you can read her full story here). She promised her son, Paul, who was murdered in 2013, that she would get her bachelor's degree. The Clemente Course seemed like the ideal way to get back into college and fulfill the promise. But then the pandemic came, and the Dorchester program moved online. Here's what Judith now faces:
She only has a phone to access the assignments and write her responses.
She has to take the now risky walk to another part of her apartment complex to access a neighbor's wifi.
Judith has never used the internet for more than email and search engines, much less an online college course. Her learning curve is steep.
Your donation will go toward laptops and online access that will allow Clemente Scholars like Judith finish the course. Moreover, they will now have laptops to use in the coming years as they advance their educations and careers.
Please help us provide the tools necessary for the success of Massachusetts Clemente Scholars by donating today.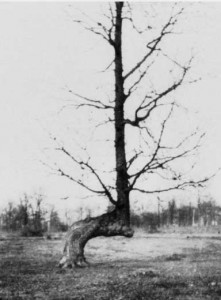 For centuries, Native Americans used many different means to mark the boundaries between their tribal territories and hunting grounds, as well as to mark their trails and convey important messages. Some of these markers were upright standing stones, others were pictographs or petroglyphs, symbols were painted or carved onto trees, large earthen mounds, and even intentionally shaped trees or Trail Marker Trees were used. Depending on the area the Native Americans inhabited, they could also reference natural boundaries such as rivers, mountain ranges, and even the edges of dense forests or swamps.
One of the earliest documented examples of a standing stone marker in North America was recorded by Conrad Weiser in 1748 near modern-day Huntingdon, Pennsylvania. Weiser was a pioneer, interpreter, judge, and worked for the provincial government. In his teens, Weiser lived among the Mohawk tribe to learn their language and practices. This standing stone stood along the banks of the Juniata River in Pennsylvania; it was documented to be at least fourteen feet tall, six inches in width, and six inches in depth. The stone had ancient writings and symbols carved into it to convey information. It was referred to by numerous early explorers and settlers until it was removed in 1754. Around that time, orders were given by the British to remove anything that indicated higher intelligence and communication skills possessed by the native inhabitants of the land. This practice does explain the disappearance of other standing stones that were mentioned in numerous states in the 1700's and 1800's. Although, it is said that the Huntingdon standing stone was removed by the Onieda. A memorial replica of this stone was erected on September 8th, 1896 in Huntingdon, Pennsylvania, that is still standing today.
Orders were given by the British to remove anything that indicated higher intelligence and communication skills possessed by the native inhabitants of the land.
When the resources were available, the practice of carving into or painting on large flat surface stones was used to convey travel and boundary information. This practice was used here in the Great Lakes Region, as documented by Henry Schoolcraft, a noted geographer and ethnologist who studied the Native Americans and their practices in the 1800s. This practice was also used throughout the west and countless examples of pictographs and petroglyphs have been recorded. The Western region had a wealth of stone surfaces to utilize for this practice.
Another method that was commonly used in the southern region was painting specific trunks of trees along the main trails. The Indians would paint the bottom five or six feet of the trunk bright red, or as red as their natural paints (red ochre) and stains would allow, again conveying information that you are leaving one territory and entering another. Other boundaries between Native American tribes would leave little to the imagination, utilizing bones and skulls that were hung on posts or trees to let the traveler know he has entered a different realm. Similarly, yet a more modern version, in cities today the spray painted markings on buildings, sidewalks, and billboards convey boundary and territorial warnings.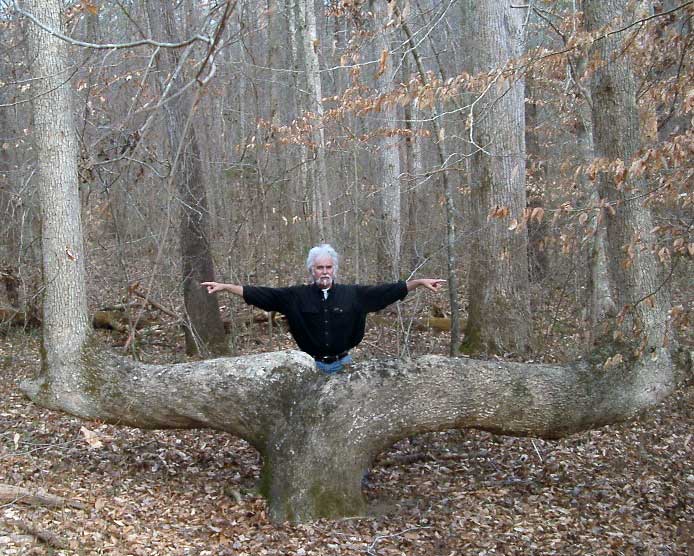 These methods could all be covered at length individually; however, for thirty years I have focused my research on the Native American Trail Marker Trees. Trail Marker Trees are culturally modified trees that were part of an extensive land and water navigation system that was in place long before the first European settlers arrived in North America. These trees had distinctive shapes and characteristics that would differentiate them from other trees that may have had natural deformities or anomalies. By utilizing trees, the Indians had a flexible sapling that was easy to shape while young, that would develop into a solid marker that would last for centuries. Trail Marker Trees and Marker Trees were used to guide during navigation, to mark significant or ceremonial locations, and even to denote boundaries. These trees had variations in their shapes and characteristics from region to region and from tribe to tribe.
In cities today the spray painted markings on buildings, sidewalks, and billboards convey boundary and territorial warnings.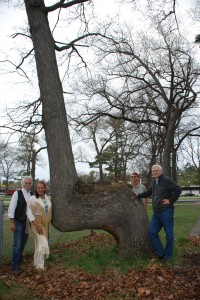 One well documented example of a boundary tree is located in Alabama. This tree was shaped while young to grow into a very distinctive shape, which resembles a modern day goal post. During my research, I learned that this tree marked the boundary between two local Cherokee tribes. It also stands upon a geographical divide within the William Bankhead National Forest. Another well documented tree is the Directional Trail Marker Tree that stood just outside of Lake Forest, Illinois. This characteristic example was studied in the early 1900's by scholars and historians such as Frank Grover, Jens Jensen, Bess Dunn, and Dr. Raymond Janssen. This tree was part of an extensive trail system throughout what today is the Chicagoland area. Trail Marker Trees and Marker Trees were once as common to our landscape as exit signs on our major highways are today; they graced the land from one end of the continent to the other. These historical icons are quickly disappearing from our landscape due to both age and natural causes, as well as modern development.
In general, the Native Americans did not believe in owning land as individuals; however, this does not mean that they did not believe they had certain rights to specific areas that superseded another tribe's rights. The Native Americans were very resourceful in marking and denoting not only their boundaries and territories, but also their trails and footpaths. Although the practice of marking boundaries varies vastly throughout the world, it is a practice that is as old as time itself.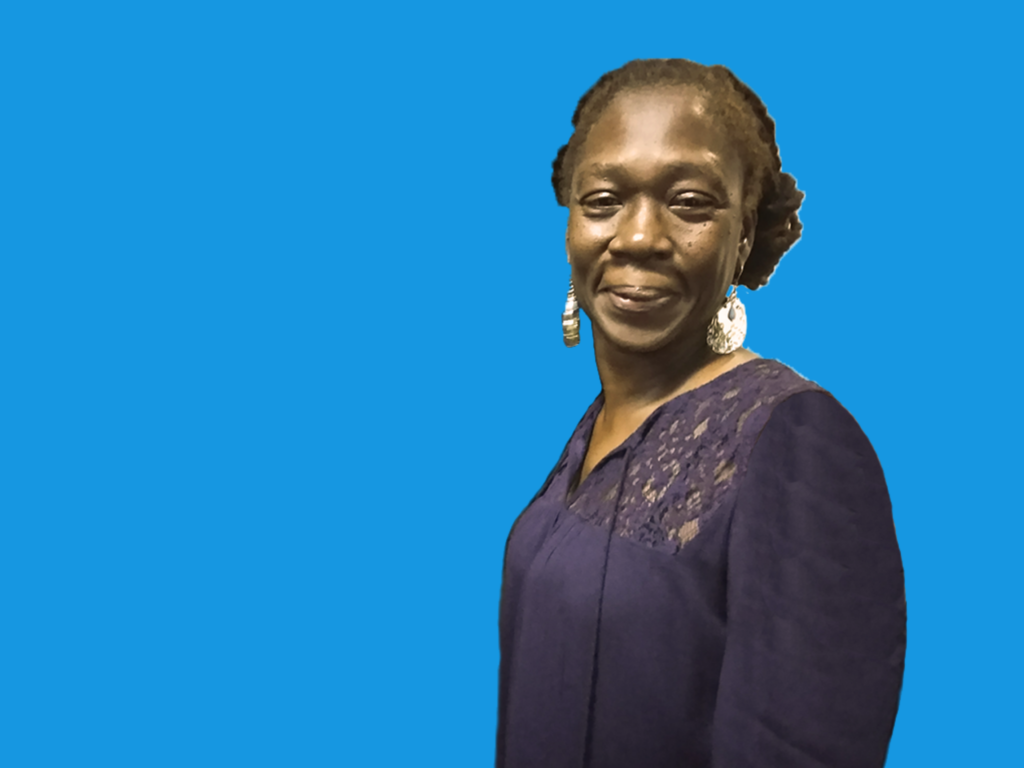 Dorchester Clemente Course Student Judith Foster Tells Her Story
I spent the first nine years of my life on my mother's land along the beautiful Rio Magno in the district of Linstead, Jamaica. We grew all kinds of fruit and vegetables: peas, pineapples, sugarcane, bananas; you name it. I am so grateful to have experienced that idyllic childhood. It was like Eden.
My mother migrated to the U.S. in 1969, and eventually each of us five children followed. When I arrived in Dorchester in February 1975, I remember asking her what all this dirty stuff was all over the street. It was snow. It was terribly cold. I remember crying all the time.
I had done very well at school in Jamaica. There, participation in class was both mandatory and praised. Not so in Boston. I attended the now-closed Lucy Stone Elementary School and the Champlain Middle School. Then I was bused to East Boston High. I remember angry people throwing things at the bus as it went by. In each of these schools, students were allowed to do pretty much whatever they wanted, including abusing the teachers. I remember one teacher advising me not to speak up in class.
I was often the target of bullying, and one such incident was bad enough to cause me to drop out just a couple of months before graduation. I managed to get my GED at Roxbury Community College a year later, and I went on to graduate from Hickox Secretarial School, in 1986. In the mid-eighties I had two sons and a daughter. I was in a physically and emotionally abusive relationship with their father.
We moved to Florida in 1987 and I worked at a few different jobs while attending school to become a medical assistant. I didn't graduate. In 1992, I fell four stories out of an apartment building. I spent four months in a hospital with many broken bones, and the doctors told my mother that they did not expect me to live, and if I did live, I would not be able to walk. I proved them wrong on both counts, but I suffer to this day from chronic debilitating pain and memory problems that have gotten worse over time. I haven't been able to work for the past few years because of it. I am grateful that my mother, who is now 84, was able to step in and help raise my kids.
After the incident, I moved back to Boston and eventually was able to start a career in political campaigning, beginning with Mayor Thomas Menino's campaign in 1999. I worked on campaigns for Shannon O'Brien and Jill Stein for Massachusetts Governor, and President Obama and Senator John Kerry when they each ran for president. The proudest time of my career was working with the late Boston Councilman Chuck Turner at the Boston Redevelopment Authority and with the Boston Workers Alliance to reform the Criminal Offender Record Information (CORI) system, which Governor Patrick signed into law in 2010. Among other things, the new law makes sure CORI reports are kept confidential and helps to protect the rights of the subject. Before that time, it was virtually impossible to get a job in Massachusetts if you had a criminal record of any kind.
In 1988, my son Paul was born. Like his siblings, Paul was a true blessing for me. He graduated from high school in 2006, and I promised him that if he went to college and got a bachelor's degree, I would as well. He enrolled at Johnson C. Smith University in Charlotte, North Carolina, majoring in computer science engineering with a minor in marketing.
February is a difficult month for me. Three months before he was due to graduate, on February 22, 2013, Paul was shot and murdered for no good reason outside a nightclub in Charlotte. It is still an unsolved case. The police told me Paul had been seen having a verbal altercation with an unidentified man inside the club. That's all I know.
I can't remember anything else that happened in 2013. In 2014, I found the strength to act and started trying to think of ways to get justice for Paul in some form, as I was not able to file for any legal damages. I made videos and had a press conference about his case in North Carolina. I convinced the university to award Paul his degree posthumously.
Around that time, woman pastor told me, "whatever good God is doing for you, you should go out and do for others." My mother encouraged me to make a retreat, and take some time for myself. So, I visited my childhood home in Jamaica for three months. I went to the rivers and beaches, enjoyed the fresh fruits and vegetables, and felt rejuvenated.
There I found the inspiration to establish the HERO Nurturing Center, a nonprofit organization dedicated to Paul. HERO stands for Healing Empathy Redemption Oasis. We built the Hope Garden, which my neighbors and I now use to grow our own fruits and vegetables right in the middle of Dorchester. We had lots of help from hardworking volunteers, my local state Representative Liz Miranda, and organizations like the Farmer Collaborative, Speak for the Trees, Farmers Food Forest Coalition, and American Forest. A video about the project in which I am featured can be found on YouTube (search "Community ReLeaf – Making Boston Vibrant").
With the encouragement of my friend, community activist Kevin Peterson, in July 2018, I attended the Reading Frederick Douglass event on the Boston Common. It's an amazing event that I want to organize here in Dorchester this year. There I met Rose Sackey-Milligan, a Mass Humanities program officer who is now retired, and she told me about the Clemente Course in the Humanities.
A light went on in my head. I thought, "This is how I can honor my promise to Paul and get my degree." I am currently enrolled in the program. It is incredibly convenient, with classes right at Codman Square Health Center two evenings a week, and the professors are incredible. It's also a way to get to know neighbors who have similar interests. Over the years, I've taken courses on and off at RCC, and I have earned about 36 credits. The six I receive through the Clemente Course will take me further along, and I plan to enroll again and work toward my bachelor's degree in art history.
Why art history? Because it takes me back to my childhood. In my house and neighborhood growing up, we had musical instruments of all kinds – banjoes, slide whistles, drums – all carved out of the trees that surrounded us. I want to explore and reveal for others that art, history, and culture. I'll be using the skills, network, and confidence I'm finding in the Clemente Course to do for others the good that God is doing for me.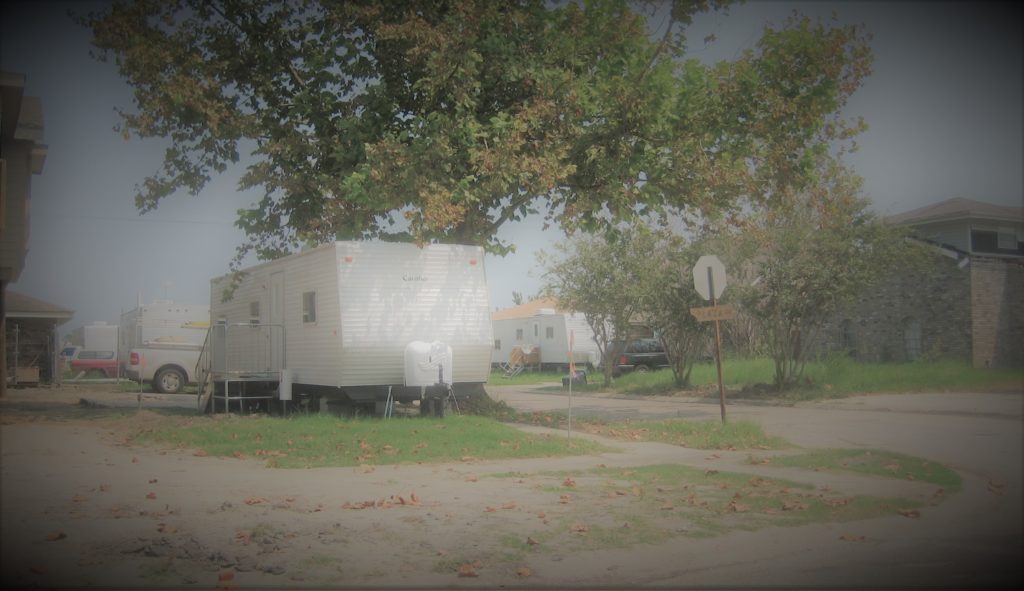 Turning to memories of post-Katrina New Orleans to fight COVID-19's isolation.
My wife worked at a diner in the French Quarter in the months following Hurricane Katrina. I'd meet her after work, where we'd commiserate and joke with the rest of the staff, usually joined by their partners who were employed at hotels or in construction. The owner, a Greek man in his 70s, still worked the kitchen every day, but he was typically gone by close, so the libations flowed freely as waitresses and cooks slowly cleaned up. Anyone who's worked in a restaurant knows the weary camaraderie of the closing shift.
We became good friends with the bartender, a woman from Northern Ireland, and her husband, a carpenter from St. Bernard Parish, the working class suburb abutting the Lower Ninth Ward. Oftentimes, the night would continue with a drive through the desolate city, out to their home, which, like all of "da Parish," was utterly annihilated by the floodwaters. On lawn chairs outside their FEMA trailer, I'd listen as Anne Marie and Karl joked about hanging their cash savings on a line to dry out after the storm—"literally laundering money" went the punchline. There were ongoing battles with insurance companies and the federal government, rumors of their neighbors' fates, and an ample amount of speculation about what was to become of the city of New Orleans and all of us.
I've always felt that the true story of the city's recovery, such as it was, was the fortitude of the countless people of all backgrounds who, with minimal assistance from the government or big business, slogged away at rebuilding, depending only on the companionship of their families and neighbors. One could not hide his or her human failings, inequities persisted and unnecessary tragedies occurred, but the ability to meet at the end of the night, comparing notes, sharing in anger and bewilderment, downing cans of cheap beer—I learned a lot from that experience.
The crisis we face today is defined by our isolation. Certainly in Louisiana we felt stranded, forgotten, betrayed, but at least we were there together. Now, every human on the planet shares a common threat in COVID-19, but how do we build community while practicing social isolation? What does righteous indignation look like when we cannot see one another, but for thumbnails on Zoom? How do we burn off the frustrations of working from home, or waiting in line for a test, or listening to the latest news from Washington? We can turn to social media, a medium that offers at least as much anxiety as it does comfort.
I've made more phone calls than usual the last two weeks, for professional and personal reasons, and was grateful to talk without staring into my laptop. But this is empathy delivered through a device, not human touch. We are suddenly full time digital creatures, or as Mass Humanities board member Ramon Borges-Mendez told me when we talked yesterday, "Now everyone is a millennial!"
We can learn from those millennials. I'm certainly learning a lot from spending more time with my little ones, who have my wife and me just where they want us. And, like it or not, we must learn new ways to build community through our digital platforms, using the humanities to knit new ties through conversations, shared learning, and the exchange of ideas.
For now, we raise our glasses to our laptops, sharing gallows humor with loved ones across the country who, like us, sit isolated from their own communities. There must be a strength we can draw from the all-encompassing nature of this crisis, some way to feel that we are all in the same boat while not seeing each other in person.
Prone to nostalgia and optimism, I hope we can make this time meaningful by being more present with one another, whatever the platform. I'll admit, though, that I wish we were cleaning up a diner together right now.
Brian Boyles is Executive Director of Mass Humanities.
Dear Friends,
Three weeks ago, Mass Humanities celebrated a milestone. We gathered at the State House to honor the organizations receiving "The Vote" grants for projects that explore voting rights. Legislators joined our staff and board to learn about events planned for libraries, YWCAs, and museums.  In my remarks, I praised the grantees for their bravery. In a time of deep polarization, they chose to bring neighbors together in public spaces to discuss the past, present, and future of American democracy. 
I'm sure you'll understand me when I tell you: three weeks seems like an eternity ago. 
The COVID-19 crisis disrupts our way of life in unprecedented ways, not all of which we can fully understand. Governor Baker's state of emergency prohibits gatherings of more than 10 people. Social distancing is a duty, so the best laid plans must change. 
In the coming weeks Mass Humanities will focus on responding to COVID-19's immediate impact on our partner institutions and the communities they serve. We invite you to fill out this survey to identify needs for your organizations.
Tell us how we can help you and your communities. Mass Humanities is committed to supporting you in these challenging times.
One thing will not change: Mass Humanities stands with its grantees. Projects currently funded by a Mass Humanities grants can request extensions at any time without penalty. We will continue to issue payments on schedule. Just as they are in calmer times, our staff is available and eager to work with grantees to find solutions. We believe the humanities can sustain us through this difficult time.
Due to this uncertainty and our focus on responding to the immediate needs of our grantees and partners, we have made the difficult decision to postpone our upcoming Spring Project Grant round until summer 2020. We regret the disruption this may cause for organizations preparing Letters of Inquiry for the March 23 deadline. Your Letter of Inquiry will remain open for you to edit in the online system. The next deadline for Local History grants is April 1. The next deadline for Reading Frederick Douglass Together grants has been moved from April 1 to May 1. Information is available at masshumanities.org.
Finally, while we cannot meet in person, we can stand together as participants in our democracy. The stresses caused by this crisis test all of us, but the heaviest burdens will fall on those already facing significant hardships. We've also read the stories this week about xenophobic outbursts targeting people of Asian descent. At their core, the humanities provoke us to imagine a better, more tolerant world, and to work toward making it a reality. In this difficult time, let us commit to that world and to each other.
Wishing safety and good health to you and your families,

Brian Boyles
Executive Director
Mass Humanities believes that public health and safety are top priorities. At this time, Coronavirus Disease 2019 (COVID-19) has been detected in nearly 100 countries around the globe. Several cases have now been confirmed in our region and Governor Baker has declared a state of emergency.

Mass Humanities understands the pressures this situation puts on our many partners, grantees, and their audiences. Effective today, if any public humanities events funded by Mass Humanities need to be canceled or rescheduled due to public health concerns, grantees and programming partners should feel empowered to make decisions that meet the needs of their public audiences. 

Mass Humanities will honor grant agreements with organizations that postpone or cancel due to public health concerns. We also support organizers reformatting their events for remote engagement. We ask all organizations to provide updates regarding postponements, cancellations, new formats, and revised budgets to Mass Humanities, so we are able to update our records and calendars. 

You can easily request extensions to your grant or submit significant programmatic changes by logging in here. 

You can update your events on our calendar here.  

Feel free reach out to your Mass Humanities program officer if you have questions.

We are monitoring the situation carefully and will provide any updates as they becomes available. In the meantime, resources are available from the State of Massachusetts, Center for Disease Control, Massachusetts Nonprofit Network, and the American Alliance of Museums. 
Mass Humanities will continue to provide resources as they become available.