Mass Humanities announces $224,000 in 2020 Support Grants to 56 organizations in Massachusetts. The grants fund operations at organizations that support the cultural wealth and civic potential of vulnerable communities in our state, engaging them with the humanities in ways such as exploring their culture or values, sharing and connecting their stories, having conversations about the big questions facing our world, or developing literacy and the knowledge they need to become citizens.
"The grants awarded this month represent our commitment to the organizations that strengthen our democracy," said Brian Boyles, Executive Director of Mass Humanities. "We believe access to the humanities is a fundamental right of every resident of the commonwealth as we grapple with the challenges facing our communities in 2020."
The grants are made possible through funding from Mass Cultural Council. Mass Humanities has awarded more than $1.2 million in grants in 2020.
2020 Support Grant Recipients 
| | | |
| --- | --- | --- |
| Organization Name | Grant Amount | Organization City |
| Berkshire Immigrant Center | $4,000.00 | Pittsfield |
| ROPE | $4,000.00 | Pittsfield |
| Aquinnah Cultural Center | $4,000.00 | Aquinnah |
| Sassafras Earth Education | $4,000.00 | Aquinnah |
| Southeast Asian Coalition of Central Massachusetts | $4,000.00 | Worcester |
| Worcester Youth Center, Inc. | $4,000.00 | Worcester |
| Center for New Americans | $4,000.00 | Northampton |
| Eggtooth Productions | $4,000.00 | Greenfield |
| Enchanted Circle Theater | $4,000.00 | Holyoke |
| Holyoke Community Media | $4,000.00 | Holyoke |
| Ohketeau Cultural Center | $4,000.00 | Ashfield |
| Piti Theatre Company | $4,000.00 | Charlemont |
| The Literacy Project | $4,000.00 | Greenfield |
| The Nolumbeka Project, Inc. | $4,000.00 | Greenfield |
| The Performance Project | $4,000.00 | Northampton |
| Voices From Inside | $4,000.00 | Greenfield |
| 826 Boston | $4,000.00 | Roxbury |
| Agencia ALPHA | $4,000.00 | Boston |
| Ágora Cultural Architects | $4,000.00 | Boston |
| Asian Community Development Corporation | $4,000.00 | Boston |
| Authentic Caribbean Foundation Inc. | $4,000.00 | Boston |
| BAMS Fest, Inc. | $4,000.00 | Dorchester |
| Brain Arts Organization, Inc. | $4,000.00 | Dorchester |
| Castle of our Skins | $4,000.00 | Boston |
| Center for Arabic Culture | $4,000.00 | Somerville |
| Chinese Historical Society of New England | $4,000.00 | Boston |
| Community Art Center, INc. | $4,000.00 | Cambridge |
| Company One | $4,000.00 | Boston |
| DEAFinitely, Inc. | $4,000.00 | Newton |
| Dudley Street Neighborhood Initiative | $4,000.00 | Roxbury |
| Egleston Square Main Street | $4,000.00 | Roxbury |
| Everyday Boston | $4,000.00 | Jamaica Plain |
| Gilbert Albert Community Center | $4,000.00 | Dorchester |
| Hyde Square Task Force | $4,000.00 | Jamaica Plain |
| Refugee and Immigrant Assistance Center | $4,000.00 | Roxbury |
| Rian Immigrant Center | $4,000.00 | Boston |
| Save the Harbor/Save the Bay | $4,000.00 | Boston |
| Somali Development Center | $4,000.00 | Boston |
| The History Project: Documenting LGBTQ Boston | $4,000.00 | Boston |
| The Welcome Project, Inc. | $4,000.00 | Somerville |
| Vietnamese American Initiative for Development | $4,000.00 | Dorchester |
| Women's Educational Center, Inc. (d.b.a. Cambridge Women's Center) | $4,000.00 | Cambridge |
| African Cultural Services Inc. | $4,000.00 | Waltham |
| Chelsea Collaborative | $4,000.00 | Chelsea |
| African Community Center of Lowell | $4,000.00 | Lowell |
| Angkor Dance Troupe | $4,000.00 | Lowell |
| Boys & Girls Club of Greater Lowell | $4,000.00 | Lowell |
| Cambodian Mutual Assistance Association | $4,000.00 | Lowell |
| Harbor Voices | $4,000.00 | Hamilton |
| Lawrence History Center | $4,000.00 | Lawrence |
| LEAP for Education, Inc. | $4,000.00 | Salem |
| Massachusetts Center for Native American Awareness, Inc. | $4,000.00 | Danvers |
| The Dream Network | $4,000.00 | Lawrence |
| New Bedford Historical Society, Inc. | $4,000.00 | New Bedford |
| South Coast LGBTQ Network | $4,000.00 | New Bedford |
| YWCA Southeastern Massachusetts | $4,000.00 | New Bedford |
Mass Humanities announces the appointment of Elizabeth Duclos-Orsello as 2020-2022 Chair of its Board. Elected to the board in 2014, Duclos-Orsello is a publicly-engaged scholar, educator, leader and activist with over two decades of experience in the higher education, museum, social service, k-12 and cultural sectors in the US and Europe.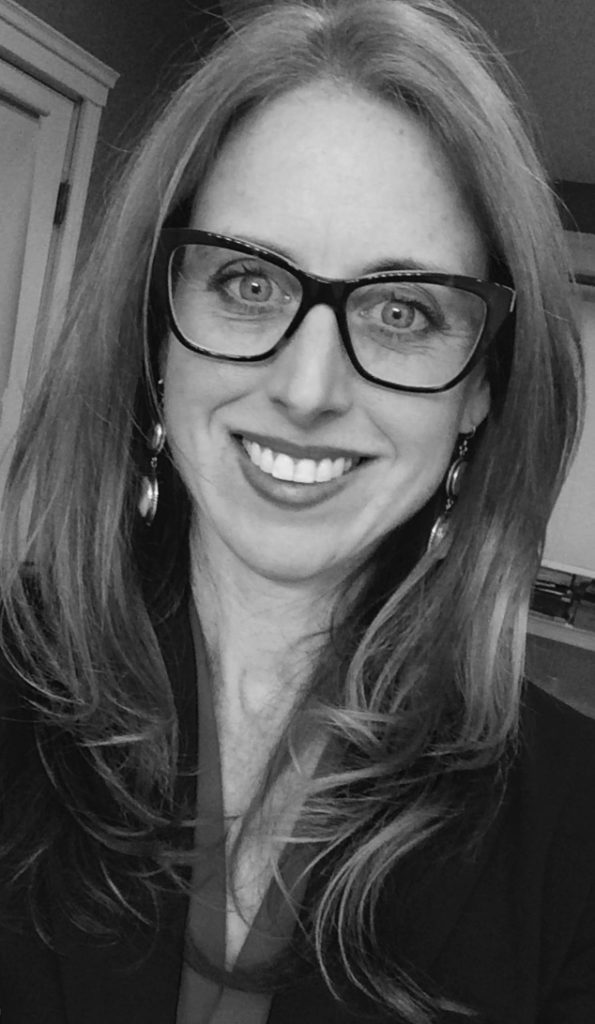 "Liz is the quintessential public humanist," said Brian Boyles, Mass Humanities Executive Director. "As a scholar, activist, and educator, she strives to expand access to the humanities, in particular the important stories of the many immigrant communities of Massachusetts. I'm thrilled to partner with her as we lead Mass Humanities into a new era."
Duclos-Orsello is Professor of American Studies and Chair of the Department of Interdisciplinary Studies at Salem State University where she has led university initiatives related to civic engagement, strategic planning, general education and internationalization. Her scholarly work – much of it public- facing – relates to the intersections of race, gender, ethnicity, immigration, religion, place-making and the cultural construction of a community.
"I've crafted a life and a career at the intersection of the public humanities and social justice and I'm honored to have this opportunity to lead and co-create with a talented Board and staff at this critical moment," said Duclos-Orsello. "A moment in which it is more apparent than ever the ways in which the humanities writ large—and their transformative power—can and must be called upon to tackle the most pressing issues of our time. Critically, our work over the next two years will be focused on expanding the public's understanding of which voices define and shape the humanities, raising awareness of the impact of the public humanities on the health of individuals and communities across our state, and, most centrally, expanding access to the tools, skills and wisdom of the humanities in service to building a more just, equitable and inclusive Commonwealth."
Joining Duclos-Orsello as officers of the board for 2020-22 are Peggy Kemp (Vice Chair), Bruce Grinnell (Treasurer) and William Fowler (Secretary). Click here for a full list of Mass Humanities board members.
For further information or to schedule an interview, please contact Sara Seng at sara@heardstrategy.com.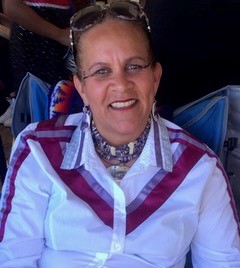 How can a dream inspire an entire nation's language revitalization movement? If you ask jessie little doe baird of the Mashpee Wampanoag Tribe that question, she will talk about a series of dreams she began having in her mid-20s while a young mother. In her dreams she saw people who seemed familiar and even looked like people she knew, but they were saying something she could not understand. Then one day while driving, her attention was drawn to the street names she was passing. Something clicked. She knew the street names were Wampanoag words, but now she understood that the words in her dreams sounded like the street names. She interpreted her dreams as a call from her ancestors to ask contemporary Wampanoag community members whether they were ready to welcome the return of their language.

She was encouraged to find resounding community enthusiasm among the Wampanoag Tribes. She also was welcomed by Algonquian language scholars at the Massachusetts Institute of Technology, who offered her first a research fellowship and then a scholarship to earn her master's degree in linguistics. Over the next four years, while raising four young children, jessie traveled four hours a day to attend classes and collaborate with MIT linguist Kenneth Hale. Her task of reviving Wampanoag was facilitated by the fact that as early as the 1650s Wampanoag was recorded in written texts including a translated Bible, letters, public records, place names, and Wampanoag words that were borrowed into English. It was, in fact, the first native language to use an alphabetic writing system.
jessie understood that simply studying and comprehending the words on paper did not constitute a language. A language lives through the people who speak it. So Baird founded the Wôpanâak Language Reclamation Project (WLRP). WLRP have invited the community to learn their language in classes and family camps and a language immersion school that resides on the ancestral lands of the Mashpee Wampanoag Tribe. WLRP has reawakened a language that had gone silent for generations, and it has realized jessie's dream: to bring her language back into daily life. WLRP's Wampanoag dictionary now holds more than 11,000 entries and her work is not done; she's quick to say it may never be done.
Today, jessie and her husband, Jason Baird, who also is fluent, are raising their daughter, Mae Alice, in Wampanoag and have several grandchildren that are also speaking the language. Mae Alice was the first native speaker in seven generations. Earlier this year jessie was named one of USA Today's Women of the Century for her work and the substantial impact she has made on her community.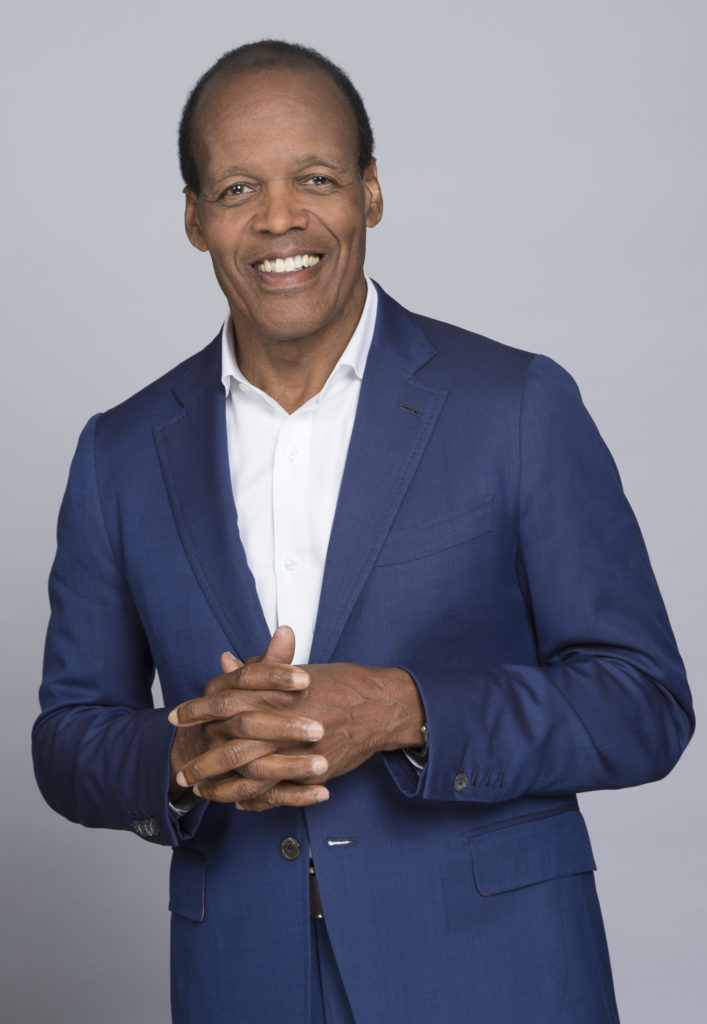 Dr. M. Lee Pelton was born into a working-class family in Wichita, Kansas. His paternal great grandparents made a meager living as farmers near Little Rock, Arkansas where civil rights battles over the soul and dignity of our country were waged. Lee's maternal ancestors were Cherokee Native Americans living off the land in north central Oklahoma and his ancestors were what the Historian Nell Painter, called, Exodusters – African Americans moving from the agrarian South to Kansas and Nebraska.
He attended Wichita State University – a stone's throw from his childhood home – before leaving Kansas to earn a PhD in 19th century English and American Literature and Languages at Harvard. He taught English and American literature at Harvard and served as what is now called a residential dean of Winthrop House. Later, Lee served on the Harvard Board of Overseers and as a vice-chair of its executive committee. After Harvard, he served as dean of the college at Colgate University and Dartmouth College before serving for 13 years as the president of Willamette University in Salem, Oregon. Lee became president of Emerson College on July 1, 2011.
There were very few books in Lee's house growing up except the Bible, whose rich poetic cadences and tropes invigorated and inspired him. He was captivated by the Biblical exegetical exercises of Sunday sermons that sought to make meaning out Biblical stories and connect Old Testament and New Testament symbols and meanings. He didn't know it then, but this was the foundation for Lee's abiding love of poetry, critical analysis and, eventually, his graduate school work. The classroom was a magical place where ideas – new and old – came alive. Lee always reminded his students that literature and the humanities were as relevant to understanding the meaning and purpose of the living world as biology or other branches of science. He continued to teach a wide range of literature courses, even when he became a full-time administrator.
Lee felt a calling to academic leadership at an early stage in his career.
Lee often points to Jim Freedman, a cherished friend and one-time president of Dartmouth College as an affirming voice on the value of liberal learning and the humanities:
The public self that we all show to the world is, obviously, important. An engagement in public life, an engagement in one's profession and all those things are, obviously, important. But what I hope a liberal education does is to make you ask questions about yourself. What is it that makes me happy? What makes me a good person? What would make me a better person? Why is it so difficult to come to grips with unhappiness and sadness? Why is life so unfair to some people? Those are the questions that a liberal arts education, that great literature, great essays, help you ask yourself. And I think they make you a wiser person because of that.
Lee believes that the best education is deeply rooted in and connected to human experience and human endeavor.
Lee Pelton is president of Emerson College and an internationally known speaker and writer on the value of liberal education and leadership development, civic engagement, and diversity and inclusion. Pelton served as dean of the college at Colgate University and Dartmouth College, and was president of Willamette University in Salem, Oregon for 13 years. He serves on the board of directors of the Boston Chamber of Commerce, WGBH, MIT Press, Harvard Graduate School Alumni Council, Boston Arts Academy Foundation, Facing History and Ourselves, and the Barr Foundation.
Recently, he was recognized by the Boston Chamber of Commerce as 2020 Distinguished Bostonian and was asked by Boston Mayor Marty Walsh to lead the Boston Racial Equity Fund. He has been recognized for his civic engagement with several awards, including 50 Most Powerful Leaders in Boston (Boston Business Journal), One of The 100 Most Influential People in Boston, The 21 Most Powerful People in Boston Business, 75 Bold Thinkers Who Are Shaping Our City and the World (Boston Magazine) and Boston's 100 Most Influential People of Color (Get Konnected!).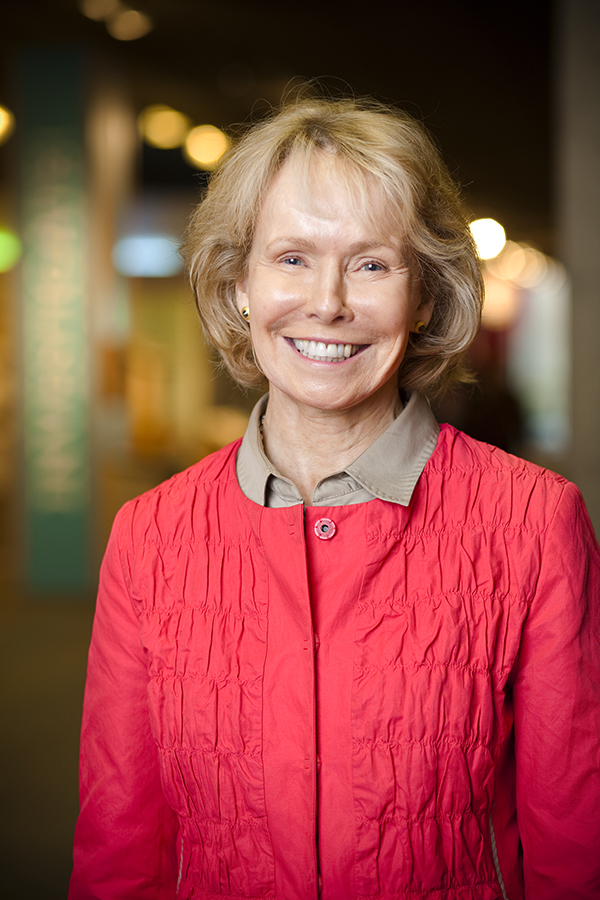 Fredi was born and raised in Jamaica Plain. She attended Boston Public Schools in her early years and went on to graduate from high school and college at two institutions that have since closed.
Neither of her parents had university degrees but they strongly encouraged all of their children to pursue higher education. Fredi and her four siblings all went on to graduate from college, law school, and business school with some pursuing doctoral studies.
Fredi's natural leadership skills flourished in college.  She later served on the school's board and Winsor School's  board.  From early on, she has championed opportunities for women, a cause for which she still cares deeply.
She joined the board of the Crittendon Society and as her four children came along, she joined the boards of her their schools. She has mentored young people in both her professional life and as a volunteer for countless organizations.
After marrying her husband, Howard, Fredi began her philanthropic career in earnest.
In 1994, she was the founding board chair of Summer Search Boston and on its National Board. The goal of the program is to give students hope and confidence through challenging summer programs and on-going mentoring. For over 26 years, Summer Search Boston has served over three thousand low income students- ninety eight percent of whom graduate from high school. In order to assure continuity of this wonderful program, Fredi decided that after twenty years, leadership had to transition to the next generation and she left the board.
While working with Summer Search, Fredi also had the opportunity to work with Hestia on its executive committee. This organization is run by women who channel philanthropic resources to improve educational outcomes in Boston and the surrounding area. Additionally, her passion for education led her to become deeply involved with the educational program at the Boston Museum of Science, "The museum has developed a marvelous program in inspiring elementary and junior high school interest and competency in engineering and technological innovation."
Fredi's commitment to educational causes has kept her very busy. She served on the board and then chaired the board at WBUR. She also had the opportunity to serve on the NPR Foundation board. In Cambridge, she served on the board of the Cambridge Center of Education and Families First. She is also a member of the Women's Leadership Board at the Harvard Kennedy School.
Ten years ago, she joined the Smithsonian National Board. The aim is to further the interest and basic research in history, science and technology. She has the privilege of working with the Smithsonian Science Education Center where she served as Chair for the past three years. She was recently nominated for the role of vice chair of the National Board and to continue on the Board of the Science Education Center.
Most recently, Fredi and her husband have become deeply involved with UpStream USA, which launched a unique program to prevent unwanted pregnancies through education about long-acting, reversible contraception. UpStream is operating in five states including Massachusetts. In Delaware, where the program was launched, records show that unplanned births are down by twenty five percent and abortions have been reduced by thirty seven percent due to the organization's efforts.
Fredi's humility is matched only by her generosity.
"Championing education and my work with numerous nonprofits are the major highlights of my life. I believe in community. Community requires understanding of where we come from, where we are and where we might go. Art, theater, history, music, and literature are all part of our understanding of others and of humanity. My philanthropic endeavors have given me great pleasure throughout my life that is only rivaled by the pleasure I get from being with my family. Between Howard and me we have seven children and twelve grandchildren with 7 college degrees and 9 master's degrees between them."