For the low-income adults enrolled in the Clemente Course in the Humanities, a college education has been on hold until this year, and it is now uncertain once again.
The COVID-19 pandemic is threatening to be yet another obstacle to success.
Like colleges and universities, the six Massachusetts Clemente Courses in Brockton, Dorchester, Holyoke, New Bedford, Springfield, and Worcester are moving their classes online.
But unlike most college students, this is a complicated matter for Clemente Course Scholars.
The Clemente Online Access Fund will go directly to purchase laptops and online access for Clemente Scholars. By contributing to the Fund, you will help ensure that the Scholars will be able to finish the yearlong program and earn 6 transferable college credits.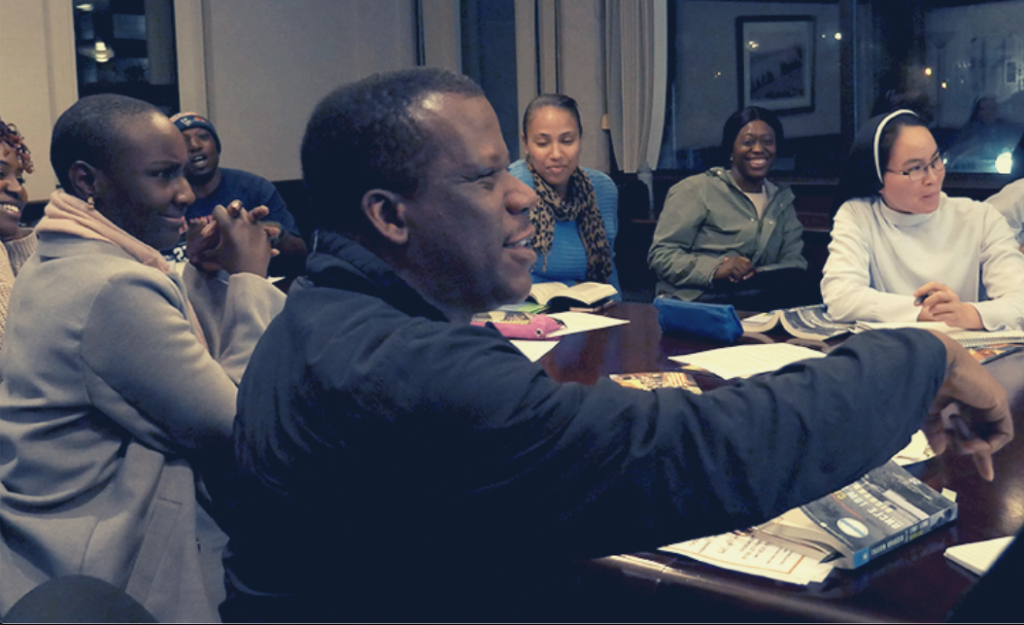 Double your gift: A generous donor has offered to match all donations through this appeal dollar-for-dollar up to a total of $25,000. 
Here's how your donation can help:
$2,050 provides full online access for 5 Clemente Scholars
$1,230 provides this for 3 Clemente Scholars
$290 provides a laptop for 1 Clemente Scholar
$120 provides internet access for 1 Clemente Scholar
Dorchester Clemente Scholar Judith Foster is sharing her story as an example. Judith has faced humbling setbacks over the course of her lifetime, but she perseveres (you can read her full story here). She promised her son, Paul, who was murdered in 2013, that she would get her bachelor's degree. The Clemente Course seemed like the ideal way to get back into college and fulfill the promise. But then the pandemic came, and the Dorchester program moved online. Here's what Judith now faces:
She only has a phone to access the assignments and write her responses.
She has to take the now risky walk to another part of her apartment complex to access a neighbor's wifi.
Judith has never used the internet for more than email and search engines, much less an online college course. Her learning curve is steep.
Your donation will go toward laptops and online access that will allow Clemente Scholars like Judith finish the course. Moreover, they will now have laptops to use in the coming years as they advance their educations and careers.
Please help us provide the tools necessary for the success of Massachusetts Clemente Scholars by donating today.