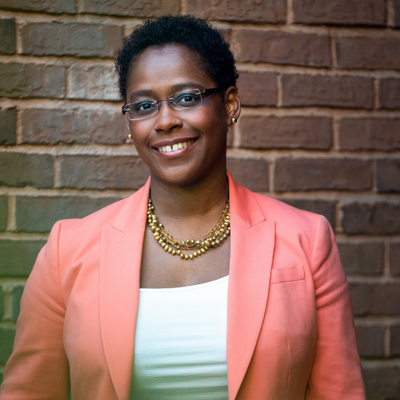 Mass Humanities is pleased to announce the appointment of Dr. Yves Salomon-Fernández, Ph.D., Senior Vice President for Operations Planning at Southern New Hampshire University (SNHU), as the council's new Board Chair for 2022-2024. Dr. Salomon-Fernandez was first elected to Mass Humanities Board of Directors in 2019.
Dr. Salomon-Fernández is a nationally recognized entrepreneurial and future-focused thought leader with a deep passion for the humanities and the liberal arts. Most of her career has been in higher education, serving as an administrator, researcher, and adjunct faculty.
"I'm grateful for the opportunity to partner with Yves, someone I've admired since before her time on the board and throughout her first term," said Brian Boyles, Executive Director of Mass Humanities. "Yves is a great strategist, an insightful listener, and a powerful advocate for the humanities and education. We look forward to her leadership of our talented board."
In 2018 Dr. Salomon-Fernández became the first woman of color to lead Greenfield Community College and the first female president since Katherine Sloan in the 1990s. She previously served as President of Cumberland County College in New Jersey and was the Interim President of MassBay Community College in Wellesley, Massachusetts. She is a strong advocate for the humanities and passionate about bridging the rural and urban divide while using technology to provide greater access to the world beyond our immediate surroundings.
"It is my honor to work with an impressive board that is committed to expanding access to the humanities to those who have traditionally been on the margins and whose voices and experiences have not always been shared," said Dr. Salomon-Fernández. "I look forward to supporting our staff in bringing our mission to life across Massachusetts."
In March 2018, Diverse Issues in Higher Education named Dr. Salomon-Fernández one of the Top 25 Women in Higher Education. She currently serves on the Board of the American Association of Colleges and Universities, where she joins her colleagues in advocating for greater integration of the liberal arts across the curriculum. She also serves on the boards of Double Edge Theater and Urban College Boston. She is a former Federal Reserve Bank of Boston's Community Development Advisory Council member. In addition, Yves previously served as a reviewer for the National Science Foundation and Johns Hopkins University Press.
As a board member at Mass Humanities Dr. Salomon-Fernandez advocates for a greater role of the liberal arts and also has a keen interest in the effect of the opioids epidemic on rural communities.
Dr. Salomon-Fernández emigrated with her family from Haiti and is a graduate of Boston Latin School. She received her undergraduate degree from the University of Massachusetts Boston and holds a certificate from the University of Oxford. Her Master's degree is from the London School of Economics and her Ph.D. from Boston College. In addition to Haitian Creole, Dr. Salomon-Fernandez is fluent in French and Spanish. She is the proud mom of two teenagers.
Dr. Salomon-Fernández replaces Elizabeth Duclos-Orsello as Board Chair. Duclos-Orsello chaired her last meeting on Friday, Sept. 9 and said goodbye to board members after her eight year tenure, two of which was spent as Chair.
"Today, I step away from this board at the end of this meeting, both as chair and also as a board member for eight years," said Duclos-Orsello on Sept. 9. "This has been eight years of incredibly exciting work seeing so much determination and that has really enlivened me. It has been an honor to work with all of you. My relationship with Mass Humanities goes back 20 years. I was reflecting on that the other day. I first connected with Mass Humanities when I had a two-month-old child, who is now a month into his junior year (in college) and studying abroad in Paris. So for all of those years, Mass Humanities has been a constant in my life in various ways, shapes and forms. So it feels quite fitting to be here at this moment. I will just say that in September, when we start classes at the University, I always offer to my students, in the words of Rainer Maria Rilke, "And now we welcome the New Year. Full of things that have never been."