Friends—
As the year draws to a close, I thank you for your support for Mass Humanities in 2019. Before we open the book on the new year, I'll share a few thoughts on what I've learned and what you can expect from us in 2020.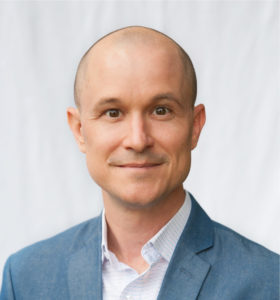 Throughout my travels, I've been struck by the energy and innovation coursing through the cultural life of the Commonwealth. Bold ideas reverberate through performance halls and inside the walls of museums, catalyzing changes in our towns and cities. Leaders in the public and private sectors understand that the creative economy can revitalize a neighborhood.
At Mass Humanities, we know the humanities are key ingredients in the cultural renaissance underway in Massachusetts. We work with residents who turn to storytelling, dialogue and scholarship to spark the imaginations of their neighbors.
In 2019 we marveled at the way historians and community members in Holyoke and Worcester joined together to reshape the stories of their cities.
We joined in the applause when neighbors of different faiths in Somerville gathered to understand each other through music.
We learned from the sixth grader in Pittsfield who dreamed of becoming a doctor but needed help navigating the obstacles she faces due to her gender.
We felt hope for the future when teenagers in Springfield, surrounded by hundreds of adults, asked tough questions about the roots of the achievement gap in public education.
We admired the working people in Brockton who debated literature with classmates from different walks of life, different countries of origin, and different ethnicities. They spoke with genuine respect for each other, and for the way the humanities force us to consider other viewpoints.
That unfailing search for common ground, combined with the genius bubbling up from our communities, makes the humanities ecosystem in Massachusetts so exciting and so deserving of more attention. These projects not only drive change—they allow residents to consider the impact of the many changes we face as Americans.
In 2020 Mass Humanities will champion this work through several key initiatives.

First, we've increased our annual grants budget by 25%, raising our grant making to the highest level in our history. Our grants serve as catalysts for residents crafting humanities-based approaches to local decision making, cultural institutions reimagining their missions and audiences, and the many scholars who are more engaged than ever in public life. They deserve as this additional support, and we thank Governor Baker, the legislature and Mass Cultural Council for making it possible.
In 2020 we'll also offer more ways to access our resources. Our Local History and Reading Frederick Douglass Together grants are now available through monthly deadlines, a change aimed at sustaining the grassroots organizations that depend on those funds. You'll find these deadlines and our revised Grants Guidelines on the recently relaunched MassHumanities.org.
As we make more funding available, we must grow the audience for the humanities. Since our founding in 1974, we've worked to fulfill the promise made by Congress in the founding legislation of the National Endowment for the Humanities: "The arts and the humanities belong to all the people of the United States."
In 2020 we'll create more opportunities for families in traditionally marginalized communities. New grants will allow students in our signature educational initiative, the Clemente Course in the Humanities, to host their own public readings of Frederick Douglass's "What to the Slave is the Fourth of July?" this summer. With funding from the Mellon Foundation and the Federation of State Humanities Councils, we'll offer summer courses in media literacy and writing for Clemente graduates to bring their voices to local editorial pages.
This spring, Mass Humanities will partner with The Care Center in Holyoke for a pilot of the PRIME TIME family literacy program. The program, recognized for excellence in early childhood education by the Library of Congress and the American Library Association, will bring caretakers and young children together to read children's books and discuss themes like courage, dreams and equity. Families will share meals, take home books, and begin a lifelong engagement with the humanities.
Our network of partner organizations stretches from Adams to Eastham, from a community center in Roxbury to a college classroom in Lowell. We want to activate this network to build more resources and more visibility for the humanities in Massachusetts. As the humanities community grows and diversifies, Mass Humanities will serve as a convener. In 2020 we'll continue our support for the Mass History Conference and Mass History Day, and we'll host our second annual summit for Reading Frederick Douglass Together project directors. Our new Humanities Lab series kicked off this month in Worcester, with plans for more grantee showcases in the coming months along with a grants workshop next fall.
Next month we'll announce the first grantees to receive support through "The Vote," our special funding priority for 2020. Sparked by the 100th anniversary of women's suffrage, "The Vote" is our contribution to the unfolding conversation about our democracy. Instead of rancor and partisanship, communities responded to "The Vote" with big questions and fresh ideas. I'm excited to watch our grantees turn their talents towards the important issue of voting. Regardless of your party affiliation, the humanities can help you on the way to the election booth.
Entering my second year on the job, I'm thankful for the many people who share in this work, in particular our dedicated board, talented staff and friends like you. As we wrap up 2019, I'll repeat the promise I made in my first letter to our supporters: I'm here to listen. And as our plans for next year should make clear, Mass Humanities is here to serve the people of Massachusetts. I hope you'll join us in making sure the humanities continue to thrive in 2020.
Happy New Year,


Brian Boyles
Executive Director
bboyles@masshumanities.org