Mass Humanities announced today the release of, "We, Too, Are America," an anthology from the graduates of the organization's Clemente Course in the Humanities. Published in partnership with Harvard Book Store, the book is a collection of essays written by residents of Dorchester, New Bedford, Springfield and Worcester.
The book emerged from classes held in the summer of 2020, as the United States faced a global pandemic, nationwide protests against police brutality, and a fractured political landscape. In Dorchester, New Bedford, Springfield and Worcester, graduates of the Clemente Course in the Humanities responded to the turmoil with original essays that reflected their experiences and views on the country, our democracy, and their communities.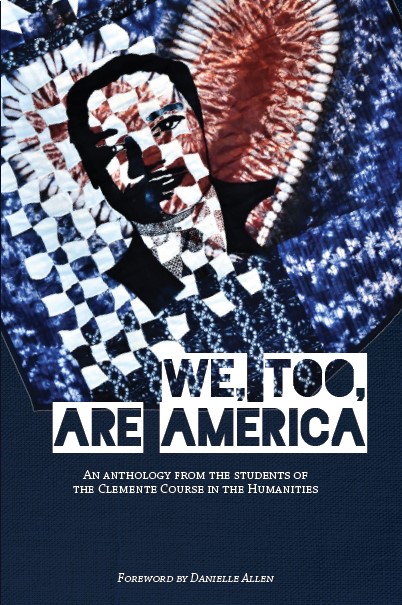 "We are excited to share the words of our Clemente students," said Brian Boyles, Executive Director of Mass Humanities. "Each piece provides a unique narrative from the voice of those who deserve to be heard. We hope that these collections of short writing pieces will provide a sense of inspiration and hope that our community desperately needs."
Supported in five Massachusetts cities by Mass Humanities for more than twenty years, the Clemente Course offers free classes in the humanities to residents living at or near the poverty line. Adults study history, art history, literature, philosophy, and creative writing with college professors, and earn credit from Bard College. The new anthology was made possible through "Democracy & Informed Citizen," an initiative of the Federation of State Humanities Councils funded by the Mellon Foundation.
"We, Too, Are America" is now available for print on demand at Harvard Book Store. All profits from the sale of this book support the Clemente Course in Massachusetts.