Partners collaborate with grantees in Western Mass. to create pilots of audio documentaries resonant to their communities.
Mass Humanities, public media organizations PRX––one of the world's top podcast publishers and public radio distributors––and New England Public Media (NEPM) based in Springfield, Massachusetts, today announced the Mass Humanities Audio Storytelling Project. The program has recently begun, equipping four teams with four months of training in aspects of creative story development and audio production, provide for recording space and equipment at NEPM's state-of-the-art facilities, and a stipend to help produce a pilot of an audio documentary relevant to their local communities.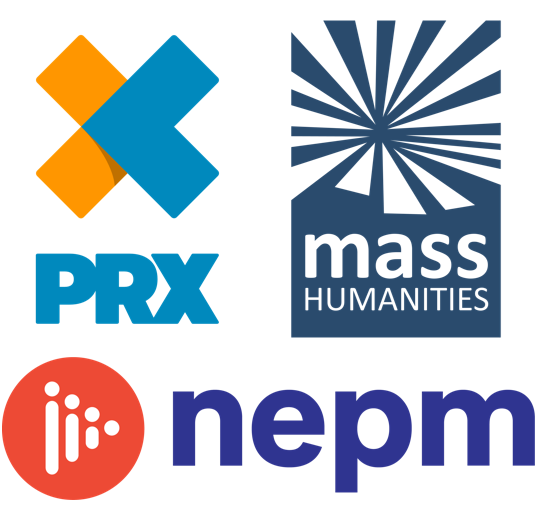 The Mass Humanities Audio Storytelling Project is supported by Mass Humanities, dedicated to creating opportunities for the people of Massachusetts to transform their lives and build a more equitable Commonwealth. At this critical time for local media, the program aims to build resources for individuals to tell stories that are meaningful, resonant, and representative of their communities.
"Storytelling builds a sense of belonging and connection for residents seeking to better understand our past and meet our contemporary challenges," said Brian Boyles, Mass Humanities Executive Director. "Our partnership with PRX and NEPM merges their expertise and platforms with the wisdom, research, and grassroots outreach of humanities organizations in Western Massachusetts. In a time of polarization and miscommunication, we look forward to collaborating to amplify the courageous work of these truth seekers."
Since 2021, Mass Humanities has funded more than 110 projects through its Expand Mass Stories initiative, which supports new narratives about the people and ideas that shape Massachusetts.
PRX will lead the following teams through a curriculum driven by human-centered design, in order to produce audio pilots for 88.5 NEPM, New England Public Media's news and talk station:
"NEPM is dedicated to serving all the people in Western Mass; storytelling and journalism are core to our mission of nurturing community, civility, and curiosity," said Matt Abramovitz, President of NEPM. "We want to continue to leverage our resources and reach to advance the mission of strengthening our community."
With roots in Massachusetts, PRX is also the founder of the PRX Podcast Garage in Boston, a community space and studio for audio creators of all experience levels. The content development team at PRX has led podcast training programs in partnership with Google for a global podcast accelerator, the Knight Foundation for a U.S. journalism podcast incubator, PBS KIDS, Serrapilheira in Brazil, and the Baraza Media Lab in Nairobi, Kenya. PRX also recently embarked on the Gateway Cities Audio Project across Massachusetts, focusing on the significance of telling local stories.
"There's a groundswell of consciousness gaining national momentum that underscores the need to invest in how stories are told and shared," said Gina James, Vice President of Strategic Development at PRX. "We're inspired by work being undertaken across the U.S., by coalitions such as Press Forward, that invigorate communities with powerful stories while reassessing what lens they're told through. PRX is proud to be a catalytic connector working toward that future with partners as crucial to the fabric of Massachusetts as New England Public Media and Mass Humanities."